REAL SIMPLE AND TRAVEL+LEISURE PRESENT TRAVEL PREP 101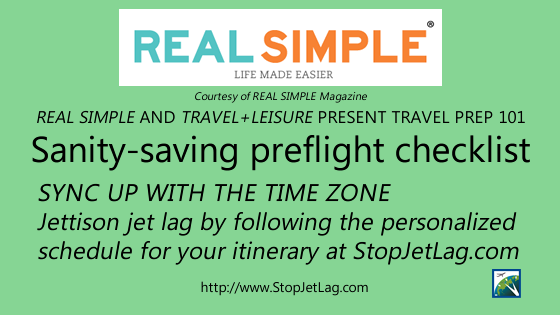 Sanity-saving preflight checklist

Whatever your final destination may be, here's what you can do before you board the plane to make that trip more seamless.

SYNC UP WITH THE TIME ZONE.

Jettison jet lag by following the personalized schedule for your itinerary at StopJetLag.com. You'll get an hour-by-hour plan that includes when to eat, rest, exercise, and get sun exposure so you'll be right in step with your destination's local time.
Your Stop Jet Lag Plan can be purchased at StopJetLag.com »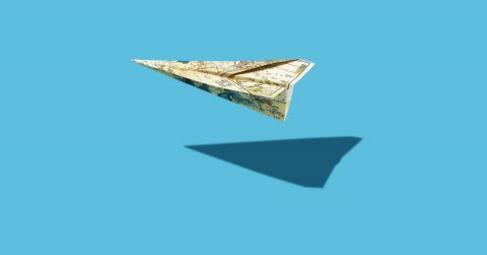 Avoid the down time caused by jet lag
The secret to consistently beating jet lag is to correctly time all of the naturally occurring jet lag influences with the flight schedules that you booked.
There is always an optimal time to shift to your destination time zone based on your flight schedule. This time is based on your departure and arrival times, including the connections that are required to get you to your destination.
As part of the Stop Jet Lag service, a team member will review all of the specifics of the flight schedules on your trip. Then they will recommend your optimal shift time followed by prioritizing the naturally occurring jet lag influences that help you consistently beat jet lag.
How to use Art and Science to Beat Jet Lag
Learn how to consistently beat jet lag by coordinating the major influences on jet lag with all your flights.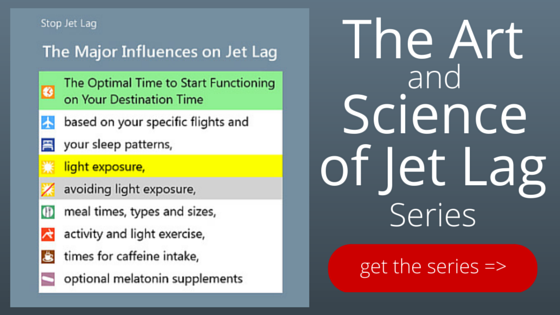 Join us to receive "The Art and Science of Jet Lag" series.
You too can achieve consistent results with the Stop Jet Lag Service
Stop guessing about the best timing for all the major jet lag influences on your trip.
No matter what flights you have booked, a Stop Jet Lag team member will carefully look at your specific trip. And only after evaluating how your flights are best coordinated with these natural jet lag influences will your Stop Jet Lag Plan be created, reviewed and sent to you.
Learn how you can achieve jet lag advice at your fingertips
Learn about the Stop Jet Lag Service »
Adventures without Jet Lag
Read what other travelers say about their experiences with Stop Jet Lag.