About Stop Jet Lag

Stop Jet Lag was founded to help people travel without jet lag.
Your Stop Jet Lag Plan gives you access to the latest proven scientific research integrated with all of your flights and the optimal time to shift to your target time zone.
Connect with Stop Jet Lag
Discover How To Stop Jet Lag
Use the Art and Science of Jet Lag
Learn how to consistently beat jet lag by coordinating the major influences on jet lag with all your flights.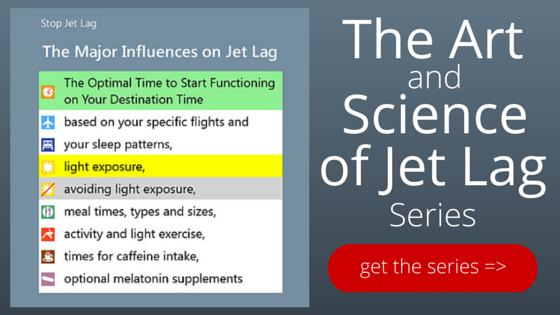 Join us to receive "The Art and Science of Jet Lag" series.
Learn more about Stop Jet Lag
You can follow the links below to learn more about travelling without jet lag at the Stop Jet Lag website: