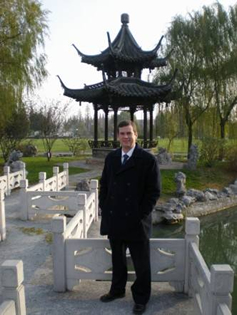 "I was amazed with the results from Stop Jet Lag!"

"I traveled to several cities in China and Taiwan WITHOUT using StopJetLag.com. I had a miserable trip and was even more miserable on my return. I couldn't sleep while in Asia and then couldn't stay awake once I returned to the U.S.

On my next trip to China and Taiwan, I DID USE StopJetLag.com and was amazed with the results.

The plan that they provided gave instructions on when and what to eat on days leading up to and including travel. The instructions were thorough and easy to follow. On this trip I slept well every night in Asia and was immediately able to return to my normal schedule once I returned to the U.S. The price is very affordable and I will be using the service every time I travel to Europe or Asia from now on"

Bill Shelley, Engineer at Emo Labs Inc.
Adventures without Jet Lag
Read what other travelers say about their experiences with Stop Jet Lag.
More Adventures without Jet Lag »
How to use Art and Science to Beat Jet Lag
Consistently beat jet lag by coordinating the major influences on jet lag around your flights
You can achieve the same results as Bill Shelley
Learn about the Stop Jet Lag Service »