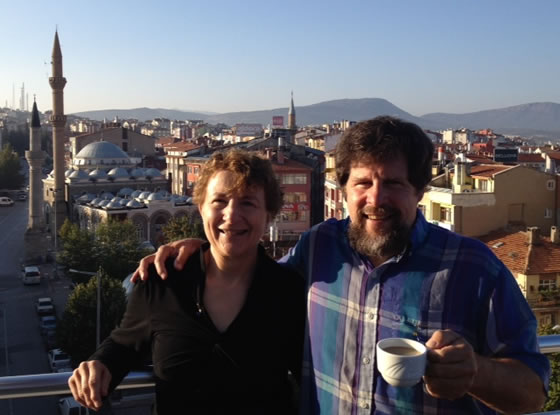 "Your plan for Steve and my 18 day Turkey trip leaving from Seattle in October was awesome. We used the Stop Jet Lag App, on my mobile phone, which was so convenient.

The time zone transition was very smooth going both ways.

I continue to highly recommend Stop Jet Lag to my patients, colleagues and friends, Thanks!"

Carla Hellekson, MD, Sleep Researcher
Carla Hellekson, MD
Sleep Researcher
www.drhellekson.com
Sleep Research Fellowship at Dartmouth Hitchcock Medical Center
Fellow of the American Academy of Sleep Medicine
Charter member of the Society for Light Therapy and Biological Rhythms
Avoid the down time caused by jet lag
The secret to consistently beating jet lag is to correctly time all of the naturally occurring jet lag influences with the flight schedules that you booked.
There is always an optimal time to shift to your destination time zone based on your flight schedule. This time is based on your departure and arrival times, including the connections that are required to get you to your destination.
As part of the Stop Jet Lag service, a team member will review all of the specifics of the flight schedules on your trip. Then they will recommend your optimal shift time followed by prioritizing the naturally occurring jet lag influences that help you consistently beat jet lag.
Discover How To Beat Jet Lag
Learn how to consistently beat jet lag by coordinating the major influences on jet lag with all your flights.
Request the free "The Art and Science of Jet Lag" series.
Yes, I'd like to Stop Jet Lag »
You too can achieve consistent results with the Stop Jet Lag Service
Stop guessing about the best timing for all the major jet lag influences on your trip.
No matter what flights you have booked, a Stop Jet Lag team member will carefully look at your specific trip. And only after evaluating how your flights are best coordinated with these natural jet lag influences will your Stop Jet Lag Plan be created, reviewed and sent to you.
Learn how you can achieve the same results as Carla Hellekson
Learn about the Stop Jet Lag Service »
Adventures without Jet Lag
Read what other travelers say about their experiences with Stop Jet Lag.
More Adventures without Jet Lag »